Virginia Beach is Still for Lovers and Everyone Else too
Virginia Beach is one of the most beautiful locations on the eastern seaboard. The region sits on the Atlantic Ocean and the Chesapeake Bay. It was the first landing for British colonists in 1607. The colonists landed at Cape Henry and then moved inland to found the settlement of Jamestown. Virginia Beach has the world's longest pleasure beach in the world according to Guinness Book of Records. The Chesapeake Bay Bridge Tunnel is the longest bridge-tunnel complex in the world.
The Virginia Beach also boasts a boardwalk. The Boardwalk is a 3 mile long walkway that offers an abundance of entertainment. In summer months there are outdoor concerts offered free of charge at four outdoor stages. The boardwalk also has bike paths and many restaurants that have outdoor seating.
There are many events year round in Virginia Beach. Summer months provide The East Coast Surfing Championships, the oldest contest of its kind in North America. The Sand Soccer Championships are held yearly and are part of the Pro/Am competition that attracts teams and players from around the world and the Neptune Festival and the Sand sculpting Championships there is never any shortage of things to do in Virginia Beach. The Neptune Festival is a 3 day event that consists of many music concerts on the outdoor stages on the boardwalk. During the festival the International Sand Sculpting championships occur. There is also a parade and a half marathon during the festival. The Naval Air Station at Norfolk also provides a wonderful air show during the festival as well. The winter holidays have several displays with lights on the boardwalk and the beach. There is an aquarium that has many forms of marine life to include sand tiger and nurse sharks as well as sting rays. Also on the aquarium exhibits is one of the largest sea turtle exhibits.
Virginia Beach is still for lovers; lovers of music, lovers of history. Whether you spend your time at Virginia Beach, along the Virginia Beach Boardwalk, or attending any of the festivals or Virginia Beach events, a trip to Virginia Beach is definitely a trip you will love.
If you are looking for the best way to vacation in Virginia Beach, finding a timeshare is one of the best options to enjoy it. A timeshare is a partial ownership in a home, condo, or chain that ...
Virginia Beach is a very popular destination for the summer time and finding a place to stay can be difficult. A great option for those who are looking to stay in Virginia Beach is investing in a ...
Virginia Beach Concerts of 2015
Virginia Beach is a great place to vacation; it is also a great place to find activities such as concerts. Some major names in the music industry hold events in Virginia Beach. The music selection ...
Wedding days for many people only happen once. That is why having an extra special wedding is important; in fact it is imperative to have your dream wedding. Virginia Beach is the perfect location ...
If there is one thing as plentiful as water at Virginia Beach it is shopping experiences. There are many different locations to go shopping and many different types of stores. No matter what you are
Your Virginia Beach Restaurant Guide!
Are you planning your next trip to Virginia's white sandy beaches and tourmaline waves? Get wild for your next summer vacation at Virginia's famous sandy beaches! Why go to Virginia Beach? Well, if...
https://virginiabeachrestaurants.wordpress.com/2015/09/10/your-virginia-beach-restaurant-guide-2/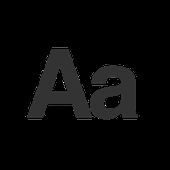 Best Kid-Friendly Restaurants in Virginia Beach
When it comes to family vacations, one of the most difficult times of the day can be mealtimes. Finding a place that serves kid-friendly fare in a casual, relaxed atmosphere can be difficult at ...
http://virginiabeachrestaurants.tumblr.com/post/128908385911/best-kid-friendly-restaurants-in-virginia-beach